Helping to make pension planning simpler
We'll support your scheme all the way from setting it up, to providing ongoing investment expertise, tools and communications that help your members to and through retirement
Our vision for DC

Supporting you, your scheme and your members

At Legal & General Investment Management, our aim is to help you navigate the changing world of UK pensions and savings as painlessly as possible.

Whatever the size of your scheme or the challenges you face along the way, we're here to support you and your members with our established expertise in successfully delivering defined contribution pensions.

Administration

Running a DC pension scheme can be challenging. Fortunately for our clients, we offer a range of products and services that provide specialist support with the necessary operational, administrative and governance functions.

This means that entrusting us to administer your scheme not only gives you pensions management expertise from our professional teams but allows you to focus all your energies on your core business. Meanwhile, we'll focus on our core business – keeping your pension scheme running smoothly on your behalf.

Manage your scheme

Manage your scheme

Communications

Pensions aren't everyone's idea of excitement but not thinking ahead can leave people exposed to challenging financial realities later. We believe providers like us have a duty to interest people in their retirement arrangements to support them with laying foundations for better futures.

We work with our clients on providing bespoke messaging that resonates with their members and supports informed decision-making.

We offer clear, timely communications across a range of media, including videos, apps and online planning tools. These help scheme members engage with their pensions, understand their choices, picture what the options might look like for their own lives, and check whether they're on track to achieve their retirement goals.

We also offer clear information on wider savings platforms such as ISAs.

We understand that good communication works both ways and so we stage online events and forums as well as using engagement tools to give clients and members a say on issues that matter to them.

For example, we know that many of our clients and members care about the environment, the way people are treated, and the way organisations are run (environment, social and governance matters or ESG for short). To gauge their views on the ESG impact of businesses in which we invest their retirement savings – and whether they'd prefer to avoid or keep investing in these companies – we use technology that allows clients and members to share with us how they'd vote. You can read more about our ESG work on our Responsible Investing pages. We also have a member-facing ESG site.

Meanwhile, to help consultants and trustees make more enlightened investment decisions, we publish a range of thought-leadership material focusing on DC pension solutions, market events and trends.

Member engagement

Member engagement

Investment only platform

Access to our entire implementation toolkit

LGIM's Investment Only Platform (IOP) combines the entire implementation tool kit of an experienced fund management team within one of the UK's largest asset managers.

The platform puts our clients in control through consolidating assets in one place, complemented by efficient investment implementation.

The platform can offer a range of key benefits and solutions for DC clients. These include:

Full range of transition services
Project-managed implementation
White labelling and blending as standard, including complex structures or illiquid components
Smart Cashflow
Bespoke factsheets

Key benefits for clients

Simplicity - single contract for all assets
Breadth - fully open architecture
Cost-efficiency - using our scale to reduce costs
Transparency - online access to data
Stability - supported by a trusted brand

Workplace pensions

Our range of trust and contract-based options

As one of the leading providers of workplace defined contribution pensions, Legal & General offers a range of trust and contract-based schemes that offer flexibility, choice and value for money.

Our workplace pension – an overview

Simple, efficient way to enrol members and pay contributions
Charges tailored to suit your circumstances
Access to a broad and evolving range of investment funds
Option to self-select funds
Default investment choice for auto-enrolment including funds that reflect concerns about environmental, social and governance issues
An option to choose a salary sacrifice arrangement
Flexibility to have more tailored solutions
Ability to transfer shares from employer-sponsored share savings schemes
A range of online resources including tools to help members manage their workplace pension plus further support at retirement

Legal & General WorkSave Mastertrust

Easing the burden on employers. Delivering a market-leading pension scheme for members

At Legal & General, we understand that employers have businesses to run. They may want to provide great pension plans but don't always have the time or resources for the additional responsibility of managing them. Outsourcing the governance, investments, member communication and administration of their DC scheme can take the pressure off.

Legal & General's Mastertrust offers employers a complete DC pensions service. Not only does it help ease the burdens of managing the scheme but has a range of investment and retirement solutions that aim to support members throughout their pension-planning journey.

Our Mastertrust offers:

a rigorous and transparent governance structure
a diverse group of independent, experienced trustees supported by an independent investment adviser, scheme auditor and legal team
a Mastertrust employers' group and member group providing forums for employers and members to give feedback to the trustees
a broad range of investment solutions which are easy to understand and continually evolving with the aim of meeting members' needs, including fund options that take considerations of environmental, social and governance matters into account
full scheme administration, including auto-enrolment record-keeping, documentation and engaging member communications.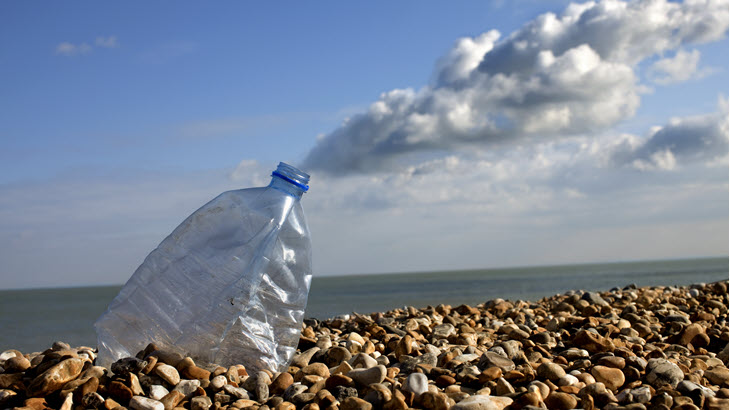 Proud to be among the UK's 12 signatories who've joined forces to support climate transition in emerging markets
We are proud to be among the UK's 12 leading pension schemes who've joined forces to investigate how we can help emerging markets with the challenges they face in transitioning to low carbon economies. With more than £400 billion assets under management and 18 million pension savers between the 12 of us, we believe we're in a strong position to offer these markets powerful support with their efforts to achieve their climate transition targets.
Do the consolidation quickstep: Our four-step guide to new pension consolidation rules
We've put together a four-step checklist with useful tips and guidelines to help you understand the new reporting requirements and your obligations around pension consolidation.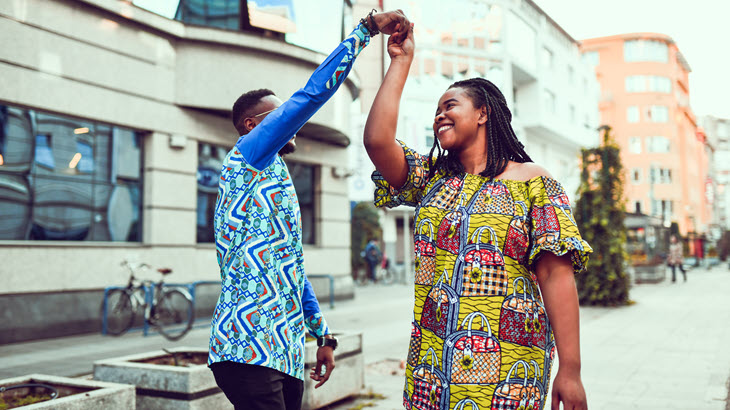 Responsible investing
Our responsible investing site hosts a range of educational and thought-provoking articles, blogs and videos as well as helpful information on our latest stewardship activity.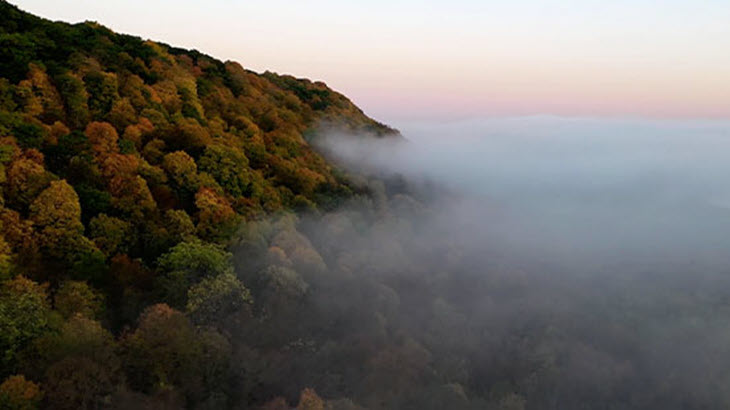 Climate, COVID or cash: A year of competing priorities
We brought together the views of 4,500 DC pension savers to find out if performance mattered over their ESG principles.
Retirement Solutions
In our new research, we seek to understand the decumulation dilemmas now facing defined contribution (DC) pension scheme members aged 50+.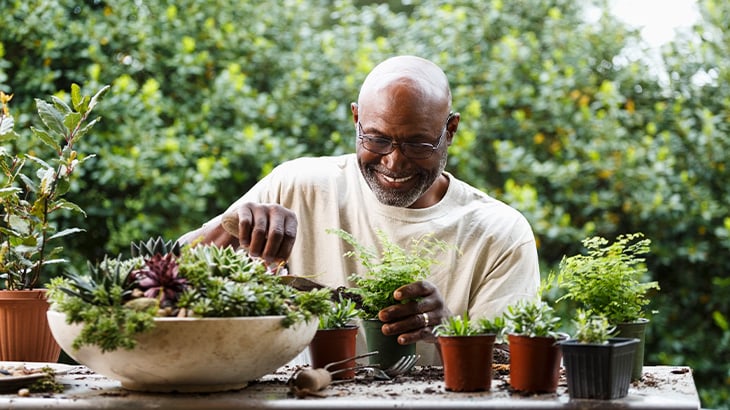 Target Date Funds

One of LGIM's flagship DC strategies, providing a to-and-through retirement solution for UK DC investors.

When building the TDF strategy, we started by understanding the needs and requirements of our customers. This included talking to members and employers/trustees to understand and prioritise what was important to them.

As a result of this research, we decided on a target date fund structure for the following reasons:

The concept is easy to explain to members as they can choose one fund for their entire journey and the fund they invest in is defined by their selected retirement date
The investment strategy of the funds can be changed quickly and efficiently to take account of changes to the regulatory environment, member behaviour or market developments
It offers a to-and-through retirement strategy giving members access to high levels of growth early in the strategy, managing risk as retirement approaches and remaining invested into retirement, providing a truly end to end solution

By structuring the funds as five-year buckets, flexible and phased retirement patterns are taken into account.

Multi-asset funds

Multi-asset funds are designed for investors seeking diversified exposure to a broad range of different types of investments.

By choosing a multi-asset fund DC investors can avoid having concentrated exposure to any one type of asset class or driver of returns. Risk management is also an essential element of multi-asset investing, aiming to help reduce the chances of poor outcomes for investors.

Pre-retirement funds

A DC member looking to generate a fixed annual income may choose to buy an annuity at retirement.

Our experience as one of the UK's largest annuity providers means we are well placed to help members who are looking to purchase an annuity, to invest with this in mind. For instance, as members approach retirement, they may prefer to invest in a fund that focuses on preserving the value of the annuity they can buy, rather than on growing the value of their assets.

The Pre-retirement fund range is specifically designed for this purpose.

We offer members a choice of three funds, depending on how closely linked to inflation members would like their future annuity purchase to be.

Responsible investing at LGIM

From combatting climate change to upholding investor rights, we have established a fully integrated framework for responsible investing to drive positive change on behalf of our clients and scheme members.

Through a combination of engagement and voting at company meetings for shareholders to promote better practices, we target both public and private assets. Our aims are to strengthen long-term returns and raise market standards based on investment stewardship with impact and collaborative, active research across asset classes.

FTSE TPI Global (ex. Fossil Fuels) Equity Index Fund

The FTSE TPI Global (ex. Fossil Fuels) Equity Index Fund was created to provide diversified exposure to companies that are aligned to the Paris Agreement and to reap the benefits of the climate transition, while going beyond a narrow focus on carbon emissions and fossil fuels.

Based on FTSE Russell's FTSE Global Equity Index Series, the fund tracks a range of global, diversified securities, weighted according to the risks and opportunities arising from the global transition to a low carbon economy. The fund's constituents are adjusted based on their fossil-fuel reserves, carbon emissions and green revenues, as well as on the Transition Pathway Initiative (TPI) analysis of how the world's largest and most carbon-intensive public companies are managing the climate transition. Additionally, the fund excludes fossil fuel, tobacco, controversial weapons and UN Global Compact violators.

You can find out more about the FTSE TPI Global (ex. Fossil Fuels) Equity Index Fund here

You can find out more about the FTSE TPI Global (ex. Fossil Fuels) Equity Index Fund here

Future World Fund

The managers of the Future World Fund invest in a way that integrates environmental, social and governance criteria and the principles of responsible investing.

The fund targets better risk-adjusted equity returns than a traditional index strategy by incorporating 'factors' into index design, while also seeking to address the investment risks associated with climate change.

LGIM has made a commitment to address climate change by engaging directly with the largest companies in the world who are critical to the shift to a low-carbon economy.

The fund managers refrain from investing in companies which hinder the global transition to a low-carbon economy. They also do not invest in pure coal mining companies, controversial weapons manufacturers or UN Global Compact violators, as well as companies that do not adhere to minimum globally accepted business practices.

You can find out more about the Future World Fund here

You can find out more about the Future World Fund here

Responsible investing

Our new site for responsible investing hosts a range of educational and thought-provoking articles, blogs and videos as well as helpful information on our latest stewardship activity.

Responsible investing

Responsible investing
Our DC expertise available across articles, audio and video
Watch, listen or read our latest investment compelling thoughts to help you make more informed investment decisions.
LGIM's Climate Impact Pledge: the 2021 results

ESG and long-term themes

Climate change is one of the defining issues of our time. In recognition of its potentially catastrophic consequences for the world and our clients' assets – we support efforts to limit carbon emissions to net zero by 2050. Under our Climate Impact Pledge, we commit to helping companies to reach this objective.

By Michelle Scrimgeour

June 15 2021 3 min read

No country for old(er) women? Even female-dominated sectors witness gender pension gap

Investment strategy

Regardless of where they've worked, women's retirement savings are likely to be substantially less than those of men in similar roles. We look at the evidence, consider what might help address the imbalance, and confront the question of why it matters.

By Rita Butler-Jones
27 Jul 2022 4 min read

Fixed Income: Are the rules changing?

Fixed Income: Are the rules changing?

Markets and economics

Targeting the dual goal of financial performance and net-zero objectives

By Savvy Investor sponsored by LGIM

1 Dec 2022

LGIM Go&Live - our wellbeing hub for our members

Retirement anxiety and what to do about it

Just why are people so worried about not having enough money to spend in retirement?

This podcast explores whether, against the backdrop of long-term low interest rates and negative bond yields, the global transition from a mainly working-age to retirement-age population spurs inflation in practice as well as just theory.

Finding the greenest generation

For the second year running, we surveyed over 3,000 DC members to find out how the pandemic had affected their attitudes towards saving and if the crisis had altered their attitudes around ESG issues.

Active ownership: Engaging for change in a pandemic

We discuss the key themes that emerge in our 10th annual Active Ownership report, which outlines the decisive action LGIM took in 2020 across a range of ESG issues – from addressing the near-term dangers posed by COVID-19 to tackling the longer-term threat of climate change.
Stuart Murphy
Rita Butler-Jones
Key risk
The value of any investment and any income taken from it is not guaranteed and can go down as well as up, and investors may get back less than the amount originally invested.