Over 150
events per year
Circa 25,000
participants annually
14 countries
events delivered
We deliver a wide range of events across our institutional and defined contribution channels for our clients and consultants.
Our events run throughout the year and cover a selection of topics with formats ranging from educational sessions to more in-depth events that focus on a specific asset class or investment solution. They are held virtually and in-person at our London headquarters, regionally across the UK as well as in several locations across the globe.
In addition to our range of proprietary events, we also manage LGIM's participation at a variety of industry exhibitions, conferences, awards and roadshows throughout the year. As part of this activity we also support speaker opportunities for LGIM's investment professionals, portfolio managers and product specialists.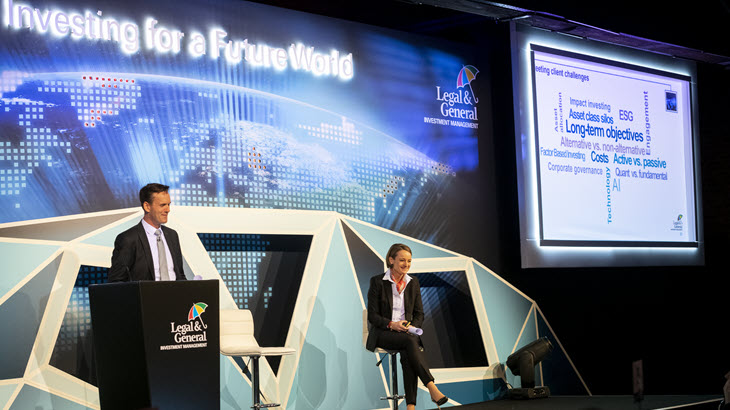 We run a number of flagship proprietary conferences and events internationally and in the UK throughout the year. They are held in virtual, in-person and hybrid formats, ranging from small to large scale and cover a variety of different topics.
We have delivered a number of virtual events for our clients all of which are available to watch on demand at a time convenient to you. These include our flagship conferences:
LGIM's Virtual Investment Summit, 5 May 2022
LGIM's Sustainability Summit, 14 June 2022
LGIM's DC Conference, 13 September 2022
LGIM's DB Conference, 13 September 2022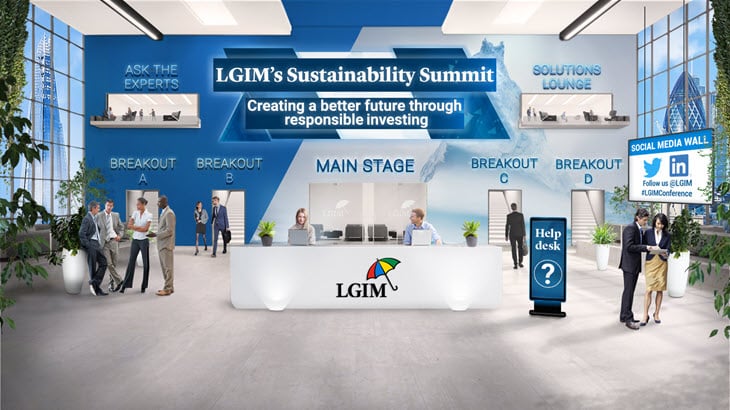 Get in touch
If you wish to view the recordings of any past LGIM events please