Fiduciary management is an investment governance solution where the trustees delegate the day-to-day implementation of their investment strategy to an investment expert – the fiduciary manager.
LGIM is a trusted partner to nearly 3,000 pension schemes. We believe our skills and capabilities across the range of asset classes, combined with a deep understanding of pension scheme challenges, sets us apart as a fiduciary manager. We are uniquely placed to support trustees on every step of their pension scheme journey.
We can provide clear investment advice with an aim to help you define your objectives, and then target those objectives through the day-to-day management and monitoring of your scheme's overall investment portfolio.
We offer regular fiduciary management services for all client sizes as well as a dedicated small client solution: LGIM NavGuide. This uses innovative technology and aims to provide a seamless route to buyout for small schemes at low cost. For more information go to www.navguide.com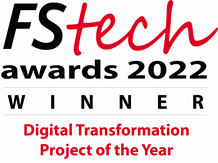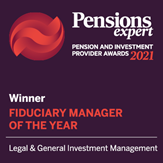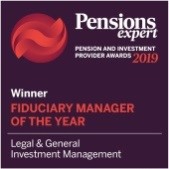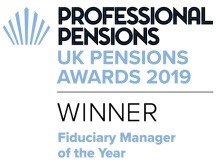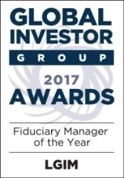 Key risk
Past performance is not a guarantee of future results. Awards and ratings are not a recommendation.
Key risks
The value of any investment and any income taken from it is not guaranteed and can go down as well as up, and investors may get back less than the amount originally invested. The risks associated with each fund or investment strategy should be read and understood before making any investment decisions. Further information on the risks of investing is available from LGIM's Fund Centres.